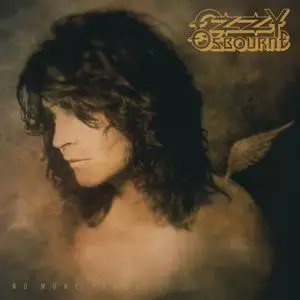 Ozzy Osbourne - No More Tears (30th Anniversary Expanded Edition) (2021)
WEB FLAC (tracks) - 899 MB | MP3 CBR 320 kbps - 286 MB
02:02:30 | Hard Rock, Heavy Metal | Label: Epic
Having been cleared earlier in the year in another lawsuit concerning the supposedly suicide-inducing subject matter of his music, Ozzy Osbourne reinvigorated his sound and expanded his following with his sixth studio album, No More Tears, in the fall of 1991. Finding more sympathetic producers in Duane Baron and John Purdell to replace Roy Thomas Baker (who had helmed his last effort, 1988's No Rest for the Wicked), collaborating with Lemmy Kilmister of Motörhead on four songs, and retaining the services of guitarist Zakk Wylde, Osbourne brought his music into the '90s. Songs like "Desire" and "S.I.N." had an energetic, contemporary metal sound, and Osbourne effectively changed gears to turn out gentle ballads like "Mama, I'm Coming Home," which gave him his first U.S. Top 40 hit on his own. Not cowed by his court cases, he wrote songs about child abuse ("Mr. Tinkertrain") and serial murder ("No More Tears") from the point of view of the criminals. But he also considered his own place in the general scheme of things in the tribute to the rock & roll lifestyle "Hellraiser" and the reflective "Road to Nowhere." It all made for an unusually broad range of material, and the album returned him to the Top Ten and multi-platinum status.