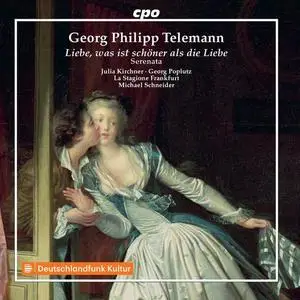 Julia Kirchner, Georg Poplutz, La Stagione Frankfurt, Michael Schneider - Liebe, was ist schöner als die Liebe (2021)
FLAC tracks | 1:16:02 | 407 Mb
Genre: Classical / Label: CPO
Georg Philipp Telemann never missed the opportunity to delight those around him with countless compositions treating the subject of love and its consequences. The origins of his enormous achievement in this field are certainly to be sought in his personal disposition: in his exuberant joy in composition, combined with an open, optimistic attitude in his dealings with his environment, which in his works not rarely revealed his roguish sense of humor. And so he above all was very much in demand as a composer of wedding pieces.