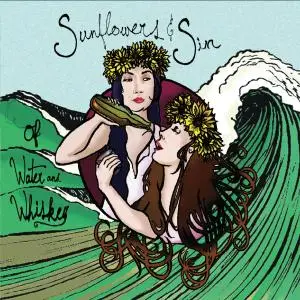 Sunflowers & Sin - Of Water & Whiskey (2019)
WEB FLAC (tracks) - 186 MB | Tracks: 7 | 26:25 min
Style: Folk | Label: Sunflowers & Sin
Sunflowers & Sin, the duo of singer/guitarist Lorra Amos and singer Kaitlin Casteel, describe themselves as "distilled in Tennessee, distributed in Charleston." It's about as apt a description of the pair's music as one could imagine.
Amos and Casteel have plenty Greeneville, Tenn. bluegrass, country, and Appalachian folk in their high-lonesome vocal harmonies and Amos' quicksilver acoustic guitar skills. When it's just the two of them onstage, that's the main thrust of their rustic, rootsy sound.