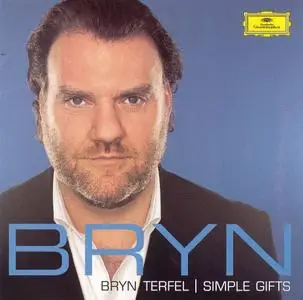 Bryn Terfel - Simple Gifts (2007)
WEB | FLAC (tracks) - 356 MB | 01:10:23
Genre: Classical, Vocal | Label: Deutsche Grammophon
What is this Bryn Terfel collection, exactly, that contains "Simple Gifts," the beginning of Pergolesi's "Stabat Mater," "Send in the Clowns," and even "The Rose" (not the one e'er blooming, but the Bette Midler or Conway Twitty vehicle)? It is, per the back cover text, Bryn's "personal collection of sacred, spiritual, and meditative songs." The album still might seem like quite a hodgepodge to a browser reading the tracklist, but it is exactly the elusiveness of the thread connecting these songs that makes this a superior example of the crossover vocal species.