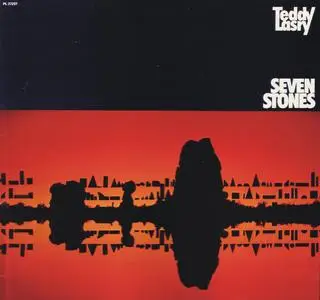 Teddy Lasry - Seven Stones (1979)
Vinyl Rip 16-44 | FLAC (tracks) - 230 Mb | MP3 CBR 320 kbps - 88 Mb | 00:36:41
Art Rock, Progressive Electronic | Label: RCA Victor
Pioneering artist in the field of abstract-electronic-retropop instrumentation. Teddy LASRY Also known as a composer of contemporary classical music and scores for modern theatre and cine-art. He is also known for his compositions for Christian VANDER's MAGMA. After a first jazzy-groovy pop album in collaboration with other artists (Claude Engel…) he released his first LP in solo entitled "Tutti Fluti" (1975) which reveals a mix between soulful jazz elements and electronic spacey vibes. Published in 1976 "E = MC²" can be considered as a masterpiece in the world of cosmic synthedelica. "La femme qui venait d'ailleurs" (1977) also contains absolutely classic cosmic themes for long synthesized strings and astral-like electro moves, somtimes sustained by strangey exotic jazzy sounds. On Seven Stones (1979) he mixes art rock, exotic jazzy sounds and ambient music.