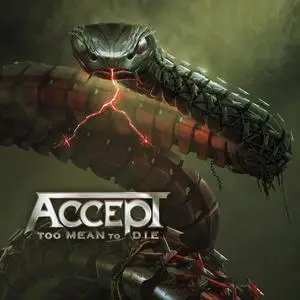 Accept - Too Mean to Die (2021)
Germany | MP3 CBR 320 Kbps | 121 MB
Heavy Metal | Label : Nuclear Blast
ACCEPT ARE BACK! The German kingpins of heavy metal will release their new, eagely-awaited studio album via Nuclear Blast on January 2021. The ingenious title of the masterpiece is "Too Mean To Die". Now with "Too Mean To Die" their 16th studio album is in the starting blocks - it is the fifth album that US vocalist and front man Mark Tornillo has put his incomparable vocal stamp on. Recorded in the world music capital of Nashville (USA), ACCEPT's music was once again produced by British master producer Andy Sneap, who is responsible for the mix. Sneap, who works for Judas Priest and Megadeth among others, has also been responsible for all ACCEPT productions since 2010.