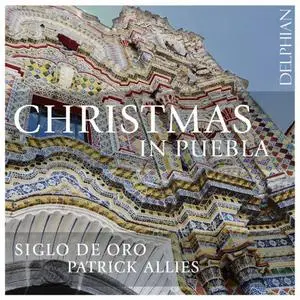 Siglo de Oro, Patrick Allies - Christmas in Puebla (2020)
FLAC tracks | 01:07:37 | 287 Mb
Genre: Classical / Label: Delphian
By the early 1620s – when Juan Gutiérrez de Padilla migrated from Cádiz to New Spain (modernday Mexico) in search of new horizons as a music director, composer and instrument-maker – the colony was an important and wealthy outpost of the Habsburg Empire, keen to maintain the religious and musical customs of its mother country. The cathedral of the young, thriving city of Puebla de los Ángeles was still a magnificent work in progress, but its music provision could already rival its European counterparts. Padilla stayed there for forty years, composing prolifically right up to his death in 1664, and had at his disposal a sizeable body of men and boys who not only sang but also played instruments – including guitars, sackbut, dulcian, and simple percussion such as the cajón.