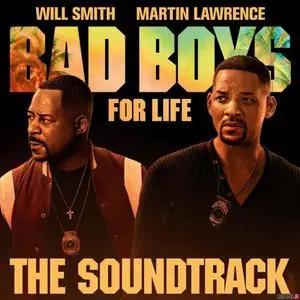 Various Artists - Bad Boys For Life (Soundtrack) (2020)
MP3 CBR 320kbps ~ 71.35 Mb | 00:30:57 | Cover
Soundtrack | Label: Epic/We The Best
Promotion for the first two iterations of the Bad Boys movie series, 1995's Bad Boys and 2003's Bad Boys II, were were bolstered in each instance by an era-defining jam. For Bad Boys, it was the crossover dancehall hit "Shy Guy" by Diana King. Bad Boys II had Diddy, Nelly, and Murphy Lee's beach-party-ready rap anthem "Shake Ya Tailfeather." If the initial marketing efforts for Bad Boys for Life were slow to pair the film with any one song, it might be because the breadth of genres across the soundtrack lends itself to the sounds of Miami, the franchise's location playing nearly as big a role as Will Smith and Martin Lawrence.