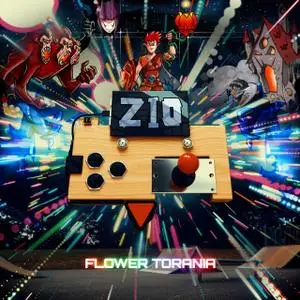 ZIO - Flower Torania (2020)
WEB FLAC (tracks) ~ 358.06 Mb | MP3 CBR 320kbps ~ 122.62 Mb | 52:57 | Cover
Progressive Rock | Country: UK | Label: Posh and Rock
On a crisp autumnal Friday afternoon a young boy by the name of Toby races out of his classroom towards the School gates as the final bell blasts. Weaving sharply in and out of the mass of excited kids and disgruntled parents he heads eagerly towards the skate park. Toby had been dreaming all through double Science about getting back on the ramps and trying out his latest trick. Krrrrrrrr, snap! Crack! Krrrrrrrr. As Toby jumps, twists and spins faster and faster an intriguing and somewhat familiar tune keeps catching his ear. It's only as the air cools and the sun dims and the other children now hungry for dinner have set off for home, that Toby notices a small console peaking behind a fallen branch playing that repetitive tune, now firmly lodged in his head. As he grabs the console the music stops; just for a moment and then the device brightly flashes as if awoken from a deep slumber and like the credits of a movie a story starts to unfurl.