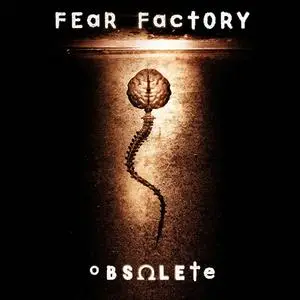 Fear Factory - Obsolete (1998) [Digipack edition]
U.S.A. | MP3 CBR 320 Kbps | 157 MB
Industrial/Death Metal | Label : Roadrunner Records
Obsolete (styled °BSΩLE+e on the album cover) is the third studio album by American industrial metal band Fear Factory, released on July 28, 1998. Conceptually, it is a sequel to 1995's Demanufacture. With the success of its fourth single, "Cars," a Gary Numan cover that featured Numan himself on vocals, Obsolete would break Fear Factory into the mainstream and remain their highest selling album. Obsolete is a concept album which is a story of the Edgecrusher creating armageddon on future Earth. The story of Obsolete was inspired by books like Brave New World and 1984. Track 13 is re-recorded version of song "Soulwomb" with new lyrics (taken from 1st album Conctrete) during Obsolete recording sessions. Track 15 is re-recorded version of song "Concrete" (originally recorded in 1991 for band's 1st album Concrete) during the Demanufacture recording sessions in 1994.