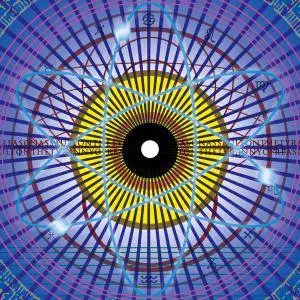 Emmett Elvin - Assault on the Tyranny of Reason (2016)
WEB FLAC (tracks) - 311 MB | MP3 CBR 320 kbps (LAME 3.93) - 122 MB | Front cover
Genre: Progressive Rock | RAR 3% Rec. | Label: Bad Elephant Music
Emmett Elvin is a London based multi-instrumentalist who is best known as a keyboardist who has played in Knifeworld, Guapo & Chrome Hoof. In 2013 he released his first solo album, Emmettronica '98-'05, it was a collection of home recorded tracks that didn't find a home in the various bands he was in. Most of the instruments were played by Emmett. In 2014 he release his second album 'Bloody Marvels', this was much more a band effort with a strong list of guest musicians from the strong local scene including Chloe Herington, Richard Larcombe, Matt Stevens, David J. Smith. An atmospheric haunting album strong on mood melody. A Further album of atmospheric moody songs and instrumental were released in 2016, 'Assault On The Tyranny Of Reason', with a similarly strong list of guest musicians.
Tracklist:
01. Morning March of Unreason
02. Boiling
03. Dysnomia - Full Moon
04. Heartburster
05. Mars Is So Yesterday
06. Burma Wednesday
07. The Democracy They Deserve
08. AllWeAreIsLove
09. The Plankton Suite
10. Dozy Phantoms
11. The Curate's Eggnog
12. Assault on the Tyranny of Reason
13. Sphere of the Deceiver (Bonus track)
Total time:
50:33

PERFORMER: auCDtect Task Manager, ver. 1.6.0 RC1 build 1.6.0.1
Copyright © 2008-2010 y-soft. All rights reserved

ANALYZER: auCDtect: CD records authenticity detector, version 0.8.2
Copyright © 2004 Oleg Berngardt. All rights reserved.
Copyright © 2004 Alexander Djourik. All rights reserved.


FILE: 13 Sphere of the Deceiver (bonus track).flac
Size: 43254671 Hash: 1CFB2ACE8D556D4C46D73F5978F97E32 Accuracy: -m0
Conclusion: CDDA 100%
Signature: 0DB66AB95FB3286D73D1E8C6908076FFE74D3AFA
FILE: 12 Assault on the Tyranny of Reason.flac
Size: 32285005 Hash: 4AE84760EBAA9D2BEEACC1822BF8651E Accuracy: -m0
Conclusion: CDDA 100%
Signature: F718D20D973FD627C08DB01E5FD380E734141911
FILE: 11 The Curate_s Eggnog.flac
Size: 19807863 Hash: 6945D7A7A881DFF5F98112F6974A1FD5 Accuracy: -m0
Conclusion: CDDA 100%
Signature: FE85BAF529F5345DBEC7AFBFEBA5C4113CC25594
FILE: 10 Dozy Phantoms.flac
Size: 22554308 Hash: 6931860F5B97E3113DD5D5C22432A82B Accuracy: -m0
Conclusion: CDDA 100%
Signature: DFE395EDD5CFC59CF4D912167B710C1E30213770
FILE: 09 The Plankton Suite.flac
Size: 26280445 Hash: 4A80ACBE2F93CBC74DDFC0994585AA71 Accuracy: -m0
Conclusion: CDDA 99%
Signature: 6D0D49EF618F524212394AB1A1BE282D6F47A6CE
FILE: 08 AllWeAreIsLove.flac
Size: 18732855 Hash: 7B7F80BAD3D4F32AB775F4E3CDAC3473 Accuracy: -m0
Conclusion: CDDA 100%
Signature: 77F10A81FBEC6E1510E6894AA68D826A6E7FDA77
FILE: 07 The Democracy They Deserve.flac
Size: 21929626 Hash: ABA97EDCB51F66E2BF903D0A5BCAAC39 Accuracy: -m0
Conclusion: CDDA 100%
Signature: 94FC213BECB54133746AF859890AFB55F67BA94E
FILE: 06 Burma Wednesday.flac
Size: 11049868 Hash: B01A4F0FEEA62553F5B5379AB4DFB37D Accuracy: -m0
Conclusion: CDDA 99%
Signature: 5D1EAD12407D6C4CACD33C09D76D5518EBE3F902
FILE: 05 Mars Is So Yesterday.flac
Size: 36451886 Hash: 087D252FE95866669D5013A41F8FB8AE Accuracy: -m0
Conclusion: CDDA 100%
Signature: B4BDE34327EE0D49B32C76EBE218BDAC93B3A2FC
FILE: 04 Heartburster.flac
Size: 36042799 Hash: 9F73C2EFED370877067FE7B62CDEFB2C Accuracy: -m0
Conclusion: CDDA 100%
Signature: 6822E513DB4542120EEEDDAE6B18D4623F7DD073
FILE: 03 Dysnomia - Full Moon.flac
Size: 15977712 Hash: BC32AB2878941ED404FE238F22242F4D Accuracy: -m0
Conclusion: CDDA 100%
Signature: AABE07B62433584E0F344D1E2EFEFA48F8D49D87
FILE: 02 Boiling.flac
Size: 28233873 Hash: FDAED63DAB6D59B52CFCDD0D5AF88F11 Accuracy: -m0
Conclusion: CDDA 100%
Signature: 34B2E36936C23CD0D92C4F9ACFAD5BF8689218A8
FILE: 01 Morning March of Unreason.flac
Size: 2877806 Hash: D89E98E83E9A27B62620BA7152ED715B Accuracy: -m0
Conclusion: CDDA 100%
Signature: 41AB1BB4CF13E06D78694651BA200B8516096512