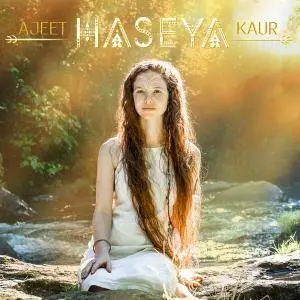 Ajeet Kaur - Haseya (2016)
MP3 CBR 320kbps | Tracks: 6 | 52:19 min | 123 Mb
Style: New Age, World | Label: Spirit Voyage Music
Haseya (which means to "rise up" or "she rises") is deeply integrated with the rhythms of nature, the wisdom of our ancestors and an awakening of healing space, unlike any other music from the wealth of kundalini yoga inspired recordings. With attention towards the emergence of the sacred feminine and indigenous cultures, Haseya is a journey with sound to heal with the earth. Produced by Maneesh de Moor and bringing together musicians such as Trevor Hall, Peia, Vieux Aliou Cissokho of Senegal, Inkayko of Ecuador, John deKadt, Sukhmani Kaur Rayat, Landis, Ram Dass Khalsa and Sarah Siri Kirtan, this music is an invitation to bring peace to our minds, hearts and our world. Ajeet envelops the listener with soulful weavings and powerful arrangements, such as the opening track, "Akaal," which features Trevor Hall and Praful (bansuri) whose stirring contributions run ever so deep.
Tracklist:
01. Akaal (feat. Trevor Hall)
02. Chattr Chakkr
03. Haseya (feat. Peia)
04. Kiss the Earth
05. Ra Ma Da Sa Healing
06. Re Man Lullaby