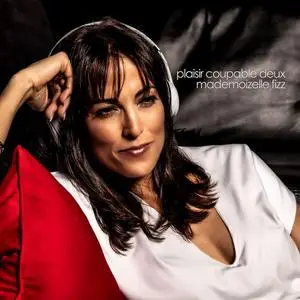 Mademoizelle Fizz - Plaisir Coupable Deux (2020)
MP3 CBR 320kbps ~ 136.42 Mb | 00:59:12 | Cover
Vocal Jazz, Jazz-Pop, Folk | Label: Mademoizelle Fizz
Mademoizelle Fizz is an artist who has performed solo for three years. After collaborating with Sagacité, she decided to stand on her own two feet. Some talented jazzmen from Quebec have subsequently introduced her to the bewitching universe of Jazz music by taking it under their wing. From then on his warm and vibrant voice conquered his audience by attracting more fans each time. The quality of her performances undoubtedly demonstrates that she appreciates each millisecond, each smile and each time someone seems to close her eyes to better savor her music.
Track List:
01. Where the Streets Have No Name
02. Call Me
03. Somewhere Only We Know
04. Eye in the Sky
05. Twist in My Sobriety
06. No One to Blame
07. Les Yeux Doux
08. While My Guitar Gently Weeps
09. Una noche más
10. Being Boring
11. Four Seasons in One Day
12. Luka
13. Wish You Were Here
14. Overjoyed
15. True Colors