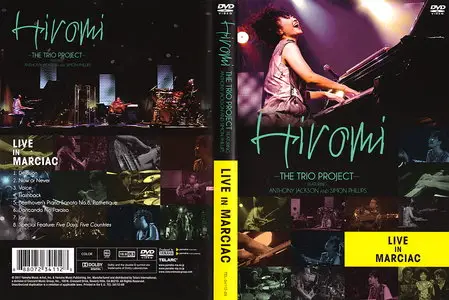 Hiromi -The Trio Project- - Live In Marciac (2012)
DVD9 | Video: NTSC 720x480 (16:9) | Audio: DD 5.1, PCM Stereo | 7 Gb | Scans | 80 Mb
Yamaha Music Artist/Telarc Int. | TEL-34112-09
Jazz, Jazz Fusion, Classical
One of the most exciting pianists to emerge in the last decade, Hiromi has already amassed a stunning discography of mostly original works, and seems to possess a bottomless well of musical ideas, absorbing a wide range of influences from Bach and classical to jazz fusion and rock. For her 2011 release, Voice, and its follow up, Move, the Japanese composer/pianist assembled a trio that included herself and two ace veterans contrabass guitarist Anthony Jackson (Paul Simon, The O Jays, Steely Dan, Chick Corea) and drummer Simon Phillips (Toto, The Who, Judas Priest, David Gilmour, Jack Bruce). Now comes a DVD release, Live in Marciac, which showcases not only Hiromi's astounding technique and commanding leadership, but also her trio s high level of innovation, improvisation and originality.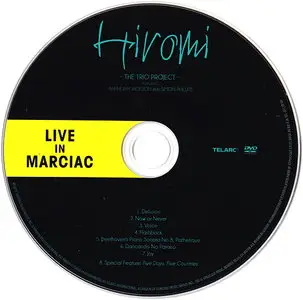 Track Listing
01. Delusion (14:11)
02. Now Or Never (11:59)
03. Voice (12:15)
04. Flashback (11:37)
05. Beethoven's Piano Sonata No. 8, Pathetique (14:56)
06. Dancando No Paraiso (20:59)
07. Joy (15:40)
08. Special Feature: Five Days, Five Countries (20:10)
Produced by
Hiromi UeharaThe Trio Project
• Hiromi Uehara - Piano, Keyboards
• Anthony Jackson - Contrabass Guitar
• Simon Phillips - Drums
Subtitles: English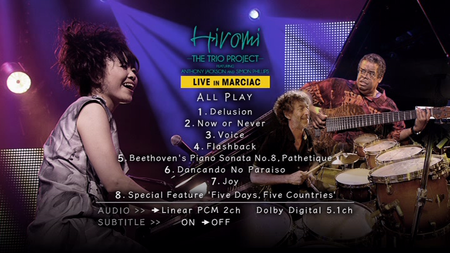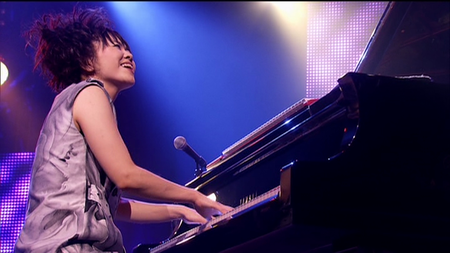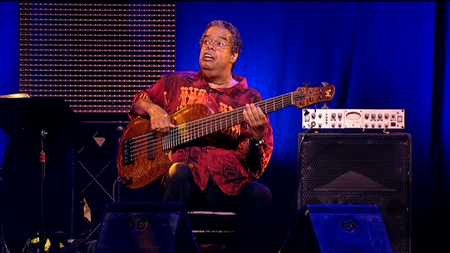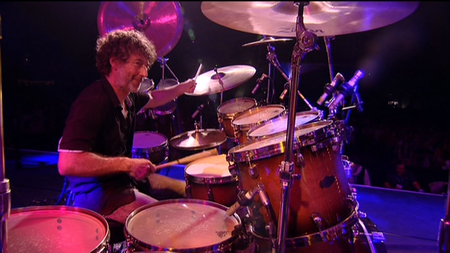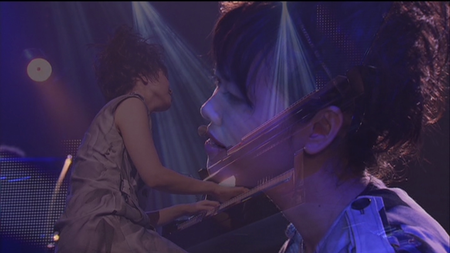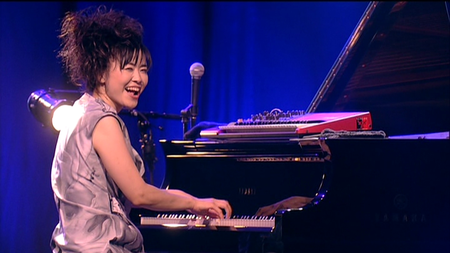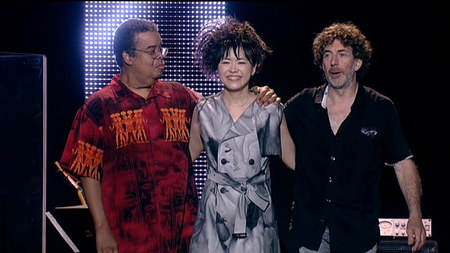 Size: 6.82 Gb ( 7 149 298,00 KBytes ) - DVD-9
Enabled regions: 1, 2, 3, 4, 5, 6, 7, 8

VTS_01 :
Play Length: 01:41:46
Video: NTSC 16:9 (720x480) VBR, Auto Letterboxed
Audio:
Not specified, LPCM, Delay = 0 mSec
Not specified, AC3, 3/2 (L,C,R,SL,SR)+LFE ch, 448 kbps, Delay 0 mSec

Subtitles:
Not specified

VTS_02 :
Play Length: 00:20:27
Video: NTSC 16:9 (720x480) VBR, Auto Letterboxed
Audio:
Not specified, AC3, 2/0 (L,R) ch, 448 kbps, Delay 0 mSec
Not specified, AC3, 2/0 (L,R) ch, 448 kbps, Delay 0 mSec

Subtitles:
English
Many thanks to the original uploader: YWM2