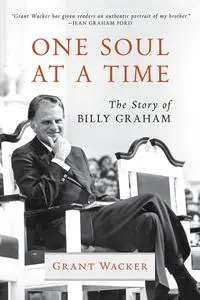 One Soul at a Time: The Story of Billy Graham (Library of Religious Biography (LRB)) by Grant Wacker
English | September 10th, 2019 | ISBN: 080287472X | 256 pages | EPUB | 1.90 MB
For more than five decades Billy Graham (1918-2018) ranked as one of the most influential voices in the Christian world. Nearly 215 million people around the world heard him preach in person or through live electronic media, almost certainly more than any other person. For millions, Graham was less a preacher than a Protestant saint. While remaining orthodox at the core, over time his approach on many issues became more irenic and progressive. And his preaching continued to resonate, propelled by his powerful promise of a second chance.