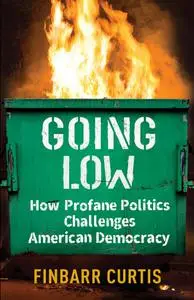 Going Low: How Profane Politics Challenges American Democracy by Finbarr Curtis
English | July 5th, 2022 | ISBN: 0231205732 | 312 pages | True EPUB | 2.36 MB
Liberalism puts its trust in civil discourse and rational argument. Today, its opponents enthusiastically flout these norms, making a show of defying so-called political correctness. In the Trump era and beyond, right-wing figures delight in sheer offensiveness. What is at stake in breaking the rules of civility to "own the libs"?