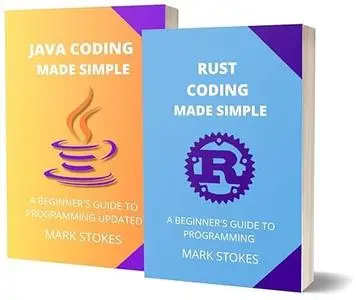 Rust and Java Coding Made Simple: A Beginner's Guide to Programming 2 Books in 1
by Mark Stokes
English | 28 Nov. 2023 | ISBN: N/A | ASIN: B0CP72NG67 | 387 Pages | PNG | 23 MB
Are you tired of feeling the pain of confusion and frustration every time you try to learn Rust programming? Do you find yourself in a constant state of agitation, overwhelmed by complex coding concepts and convoluted tutorials? If so, then "Rust Coding Made Easy - A Beginners Guide to Programming" is the solution you've been searching for!