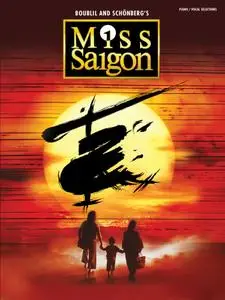 Miss Saigon (2017 Broadway Edition) Songbook: Vocal Selections by
English | June 1st, 2017 | ISBN: 1495096254 | 112 pages | EPUB | 37.98 MB
(Vocal Selections). Matching the music from the 2017 Tony Award nominated Broadway revival of this hit Boublil & Schonberg musical, our collection features a baker's dozen selections in piano/vocal format. Includes: The American Dream * Bui-Doi * The Heat Is on in Saigon * I Still Believe * I'd Give My Life for You * If You Want to Die in Bed * The Last Night of the World * Maybe * The Movie in My Mind * Sun and Moon * Too Much for One Heart * What a Waste * Why God Why? Includes color artwork from the production.