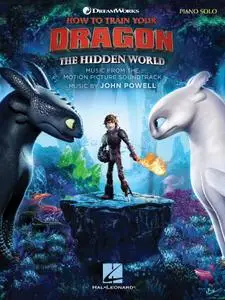 How to Train Your Dragon: The Hidden World Songbook: Music from the Motion Picture Soundtrack by
English | March 1st, 2019 | ISBN: 1540049302 | 48 pages | EPUB | 23.55 MB
(Piano Solo Songbook). This souvenir songbook features beautiful full-color scenes from the movie plus piano solo arrangements of ten lovely John Powell works: Exodus! * Furies in Love * The Hidden World * Legend Has It/Cliffside Playtime * New 'New Tail' * Once There Were Dragon * Third Date * Together from Afar * Toothless: Smitten. * With Love Comes a Great Waterfall.