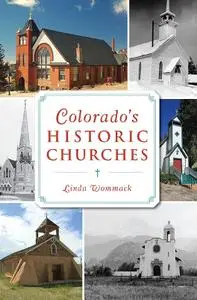 Colorado's Historic Churches (Landmarks) by Linda Wommack
English | May 6th, 2019 | ISBN: 1467142824 | 144 pages | EPUB | 3.41 MB
Colorado's houses of worship reflect the same trademark resourcefulness and fortitude that the pioneers and history makers demonstrated throughout the state's history. Our Lady of Guadalupe Catholic Church, established in 1854, remains the state's oldest church. Formed by a group of African American settlers, including former slaves, Zion Baptist became Colorado's first black congregation on November 15, 1865. On May 23, 1868, famed frontiersman Christopher "Kit" Carson died in the historic chapel at Fort Lyon. And thanks to con artist Jefferson Randolph "Soapy" Smith, who raised $600, Creede erected its first church in 1892. From notable parishioners to murders in two separate Denver churches, historian Linda Wommack surveys the heritage and wealth of holy houses in the Mile High State.