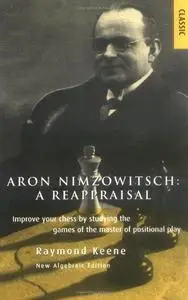 Aron Nimzowitsch - A Reappraisal By Raymond Keene
2003 | 178 Pages | ISBN: 0713484381 | PDF | 12 MB
Until his death in 1935, Aron Nimzowitsch was one of the world's leading chess players. The leading Grandmaster of the Hypermodern school, his games were full of new ideas and plans. This text looks at the games and career of one of the most influential chess players.