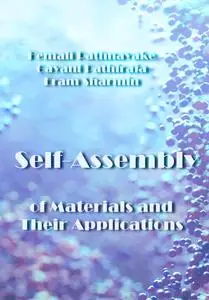 "Self-Assembly of Materials and Their Applications" ed. by Hemali Rathnayake, Gayani Pathiraja, Eram Sharmin
ITexLi | 2023 | ISBN: 1839697024 9781839697029 1839697016 9781839697012 1839697032 9781839697036 | 123 pages | PDF | 14 MB
This volume provides foundational insight into self-assembly principles and supramolecular chemistry. It discusses coordination-driven self-assembly approaches, amphiphiles self-assembly, and nanoparticles self-assembly and their applications. Inspired by the nearly unlimited potential of nanomaterial-conjugated biomolecular structures, this book advances basic scientific knowledge of the synthetic and self-assembly methods that enable breakthrough capabilities for atomic-scale functional biomimetic objects, which make such bioinspired molecular platforms possible.