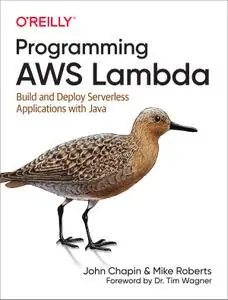 Programming AWS Lambda: Build and Deploy Serverless Applications with Java by John Chapin, Mike Roberts
English | March 18th, 2020 | ISBN: 149204105X | 278 pages | EPUB (True/Retail Copy) | 8.45 MB
Serverless revolutionizes the way organizations build and deploy software. With this hands-on guide, Java engineers will learn how to use their experience in the new world of serverless computing. You'll discover how this cloud computing execution model can drastically decrease the complexity in developing and operating applications while reducing costs and time to market.