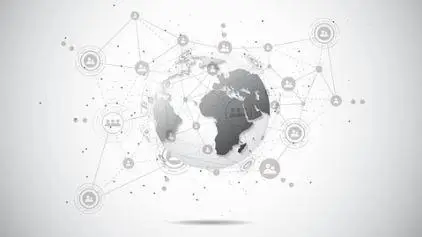 Blockchain Zero to Hero + Crypto Asset Valuation
MP4 | Video: AVC 1280x720 | Audio: AAC 44KHz 2ch | Duration: 3.5 Hours | Lec: 6 | 323 MB
Genre: eLearning | Language: English
Leap to the top 3% of the knowledge curve on blockchain and learn how to value digital assets.
All course content is BRAND NEW, recorded in 2018 with the latest information! I present this same content in private training sessions for hedge funds and financial firms for thousands of dollars!
This course will take you beyond the basics to give you an understanding of the full technology stack: blockchain, protocol, token and applications. No prior exposure to blockchain or technical knowledge are required. This course is geared toward non-IT professionals working in consulting, finance and business, as well as individuals interested in investing in and trading cryptocurrencies and digital assets.
The goals of the course are FIRST, understand the technology thoroughly. SECOND, understand the many different applications of blockchain (i.e., what it can be used for). THIRD, gain exposure to some advanced concepts to take you way beyond the average person studying blockchain. FOURTH, bring in financial and economic theory to construct a valuation framework for digital assets. And FINALLY, wrap up and discuss the outlook for this rapidly-changing ecosystem!
WHAT YOU WILL LEARN:
1. BLOCKCHAIN BASICS
* What is a blockchain?
* The technology stack: blockchain, protocol, token, application
* Key concepts and terminology
* Anatomy of a blockchain transaction
* Bitcoin history and mechanics
* Public/private key authentication
* Proof-of-Work, Proof-of-Stake
* Decentralization
* Attacks, vulnerabilities and risks
* Ethereum and the Ethereum Virtual Machine (EVM)
2. BLOCKCHAIN APPLICATIONS
* Terminology
* Classes of decentralizated applications (dApps)
* Good vs. bad blockchain applications
* Review and examples of key categories of applications
* Determining whether blockchain is the right solution to a problem
* Traditional -> Market -> Decentralized evolution
* Initial Coin Offerings (ICOs)
* Legal, regulatory and tax considerations
* Investment in the crypto-economy
* Decentralized democracies
3. BLOCKCHAIN NOT-SO-BASICS
* Difficulty and hash rate
* Byzantine fault tolerance
* Hard forks and soft forks
* Case study: Segwit2x
* Launching a new ICO, token or coin
* Solidity
4. CRYPTOCURRENCY VALUATION
* Introduction
* Case Study: Ripple Labs
* Overview of Valuation Frameworks
* Monetary Vased Valuation Methodologies
* Fundamental Valuation Methodologies
* Money Flow Based Valuation Methodologies
* Case Study: Bitcoin
* Crypto hedge funds
* Algorithmic and quantitative trading
* Conclusions
5. WRAP-UP
* Implications for financial services (banks, exchanges, asset managers)
* Implicactions for network businesses, entrepreneurs
* Discussion of likelihood of and barriers to mass adoption of blockchain technology
* Resource list
* Concluding thoughts