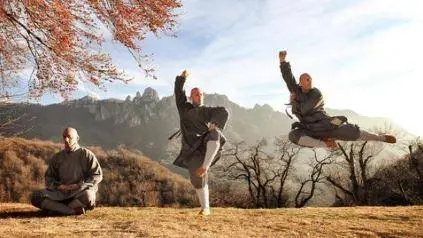 Meditation in motion, a dynamic approach to mindfulness
MP4 | Video: AVC 1280x720 | Audio: AAC 44KHz 2ch | Duration: 43M | Lec: 11 | 320 MB
Genre: eLearning | Language: English
Train body and mind 10 minutes a day with moving meditation, improve your mindfulness and get a more fulfilling life
Mindfulness. This word recently is all over the places and, when this happens to a topic, it is difficult to understand what it really is about.
This course teaches you moving meditation, an holistic approach to mindfulness, that will guide you through mindfulness training your body and mind together. The course explains a series of exercises that, in 10 minutes a day, can bring your physical and mental wellbeing to an higher level.
This is a substantial difference to mindfulness from the current mainstream approach, where meditation and mindfulness usually involve a seated posture and a still position. But that is not the only way to meditate and improve your mindfulness, actually it doesn't take into account a fundamental part of ourselves.
We can take advantage of a more holistic approach, in order to get a broader benefit for all parts of our personal ecosystem, composed by body, mind and spirit.
How can your mind be free is your body is trapped?
How can you truly improve your mindfulness if you don't know how your body moves?
Mindfulness practice actually isn't all about the mind. It's much more about discovering the mind-body connection.
As it will be explained in the course, our nature as humans is composed by two important energies, a warrior energy and a monk energy. Any activity we embrace will require a monk energy and a warrior energy and a balance between the two.
The monk is the reflective, introspective, analytical part of ourself. The warrior is the doer, the go getter. If you're always doing and going and never reflecting, you will waste a lot of energy and chase wrong objectives. But at the same time if you're always thinking and reflecting and never doing, you may never achieve anything. So this two energies, combined together, are the secret to true mindfulness.
Consequently the course is divided into two main types of lessons: warrior lessons and monk lessons. Warrior lessons are more physically intensive and based on kung fu training to improve your body strength, endurance and speed of movement. During these lessons we will explore our body in all its parts, training different kind of movements and training our mindfulness from the physical perspective.
Monk lessons are more mentally intensive and based on Qi Gong routines, traditional meditation and relaxation exercises. During these lessons we will deepen the knowledge of our mind, exploring it with different techniques and training our mindfulness from the mental perspective.
The program as a whole can help you improve several aspects of your life, in particular:
energy and wellness
balance and stress reduction
mindfulness and serenity
focus and discipline
performance and resilience
personal health and fitness
recuperation from illness or injury
change management.
The methodology used is inspired by the power and wisdom of the ancient culture of Shaolin, applied to modern times and modern problems. Mindfulness has a deep and rich tradition in Chinese martial arts, with a very different approach respect to the dominant modern mindfulness culture. I think this difference is well exemplified by the fact that mind and body are interchangeable terms in the arts and styles that more directly use the focused mind to control the body.
Mindfulness is at the heart of the Shaolin Monk's practice and lifestyle. It is a continuos and constant training in mindfulness, involved in every action of the day. From the awakening moment till the night rest, Shaolin Monks are engaged in some sort of mindfulness practice, be it in sitting, walking or daily activities. This supports and is applied to the marital arts practice. The capability of performing what would appear to be superhuman acts is the result of this continuous dedication. But really, what looks like magic or impossible, comes directly out of the ongoing committed practice and mindfulness.
We don't have to be Shaolin Monks to take advantage of the many and profound benefits of a mindfulness practice. This course aims to teach you a different approach to mindfulness, a more holistic approach that will help you understand and improve the body and mind connection, showing you the path to strengthen both of them and their relationship.