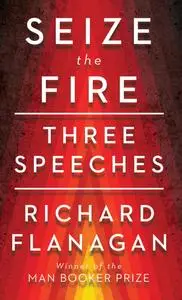 Seize the Fire: Three Speeches by Richard Flanagan
English | October 24th, 2018 | ISBN: 1743773595 | 96 pages | EPUB | 0.39 MB
Australia is not a fixed entity, a collection of outdated bigotries and reactionary credos, but rather an invitation to dream, and this country-our country-belongs to its dreamers . . . if we are finally to once more go forward as a people it's time our dreamers were brought in from the cold.