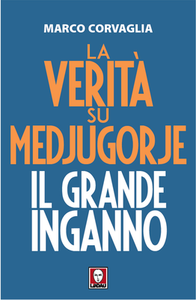 Marco Corvaglia - La verità su Medjugorje. Il grande inganno (2018)
Italiano | 2018 | 316 pages | ISBN: N/A | PDF | 5 MB
Medjugorje, un tempo un desolato villaggio dell'Erzegovina, è oggi una delle capitali mondiali del turismo religioso grazie alle presunte apparizioni mariane su cui la Chiesa mantiene da decenni una posizione attendista. Questo libro rappresenta molto più di un punto di vista scettico sulle origini, la storia e l'attualità del fenomeno. L'autore, pagina dopo pagina, facendo ricorso a un rigoroso ed esemplare metodo critico e a un'analisi meticolosa di tutta la documentazione esistente, opera una sistematica «decostruzione» della vicenda, portando alla luce, con pacatezza, chiarezza e oggettività, la realtà che si nasconde dietro ai racconti dei sei veggenti. Una lettura per tutti quelli che vogliono conoscere, valutare e capire.
Pe... in ITALIANO CLICCA QUI
>&... Blog Here <<<
If you like this release please support Developer / Publisher and BUY it.
If you'll find that my links are dead please let me know through the Private Messages.
Please DO NOT MIRROR