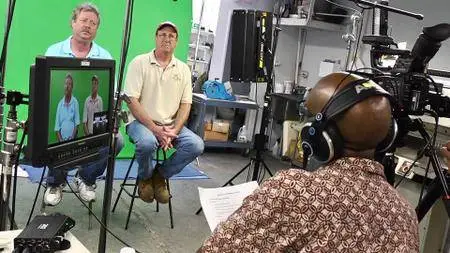 Video Production: Promotional Videos
MP4 | Video: 720p | Duration: 1:37:34 | English | Subtitles: VTT | 1797.8 MB
For aspiring filmmakers, promotional and corporate videos can be a great way to earn extra money and experience. But getting your next job means doing each one you've landed exactly right. Learn the logistical, business, and storytelling aspects of shooting video for hire and discover how to make your clients happy. Watch Anthony Q. Artis build a promotional video for Creative Letterpress, a small printing company that's looking to reach new customers and enhance their website with video. Along the way, he'll share practical advice for drafting a project proposal, choosing your equipment, making creative decisions as you roll, and putting it all together in post-production. From the subtleties of pleasing clients to the business basics of setting up your own production company, this course is full of crucial, commonsense advice for filmmakers of all levels.
Topics include:
Attracting clients
Crafting a concept
Producing a statement of work, budget, and contract
Assessing your resources
Scheduling the shoot
Working with cameras
Editing the footage
Using text, music, and visual effects
Setting your rate and paying the crew