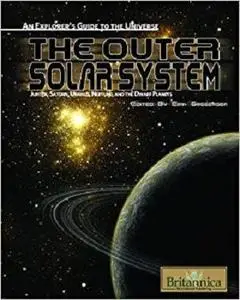 The Outer Solar System: Jupiter, Saturn, Uranus, Neptune, and the Dwarf Planets (Explorer's Guide to the Universe (Hardcover)) by Erik Gregersen
English | February 1, 2010 | ISBN: 1615300147 | PDF | 5.49 MB
The sun's warmthwhile enjoyed by the inner planetsloses its strength in the outer solar system, as does our knowledge. The mysterious Jovian planets and dwarf planets, ultra-red matter, and short-period comets will fascinate readers endlessly. As NASAs New Horizon mission will tell us more about Pluto and the Kuiper Belt in 2015, this book lays the foundation in anticipation of our impending new truths. The narrative is supported by gorgeous photographs and fascinating sidebars.