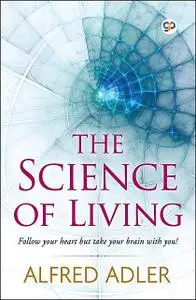 «The Science of Living» by Alfred Adler
English | EPUB | 0.3 MB
The Science of Living (Published in 1930) looks at Individual Psychology as a science. Adler discusses the various elements of Individual Psychology and its application to everyday life. This book includes sections on the inferiority complex, the superiority complex, and other related aspects like love, marriage, sex and sexuality, and the education of children. Concrete, particular, unique human beings are the subjects of this psychology, and it can only be truly learned from the men, women and children we meet. The supreme importance of this contribution to modern psychology is due to the manner in which it reveals how all the activities of the soul are drawn together into the service of the individual, how all his faculties and strivings are related to one end. This is an important book in the history of psychoanalysis and Adlerian therapy.
About the Author:Alfred Adler (February 7, 1870 — May 28, 1937) was an Austrian medical doctor, psychotherapist, and founder of the school of individual psychology. His emphasis on the importance of feelings of inferiority — the inferiority complex — is recognised as isolating an element which plays a key role in personality development.