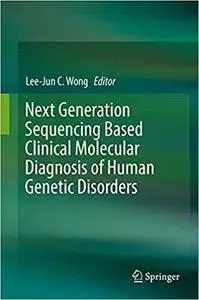 Next Generation Sequencing Based Clinical Molecular Diagnosis of Human Genetic Disorders by Lee-Jun C. Wong
English | May 16, 2017 | ISBN: 3319564161 | 364 pages | PDF | 5.85 Mb
Next Generation Sequencing technology has been applied to clinical diagnoses in the past three to five years using various approaches, including target gene panels and whole exomes.  The purpose of this book is to summarize the experiences, the results, advantages and disadvantages, along with future development in the area of NGS-based molecular diagnosis. This up-to-date volume  will not only provide the readers working with Next Generation Sequencing the basics on how to  apply the technology to molecular diagnosis, but will present the results and experience of practical application.