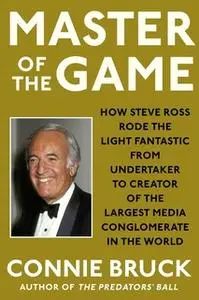 «Master of the Game» by Connie Bruck
English | ISBN: 9781476737706 | EPUB | 4.7 MB
Award-winning journalist Connie Bruck's biography of media mogul Steve Ross captures the highs and lows of Ross's career in a narrative "as fast-paced as the life it depicts" (Publishers Weekly).
Born to Jewish immigrant parents in 1920s Brooklyn, Steven Jay Rechnitz would become an unstoppable force in the world of business, a figure both revered and reviled by those who knew him. His early ventures—a limousine rental service operated under the auspices of his father-in-law's Manhattan funeral home and a parking lot company whose co-owners harbored dubious connections to the criminal underworld—inspired a taste for substantial risk that was outpaced only by Ross's success in turning that risk into profit. In a career that spanned both Wall Street and Hollywood, Ross's mastery of obfuscation, deflection, denial, and his imaginative approach to the law finally culminated in the empire he had long craved: Time Warner, the largest media and entertainment company in the world. Extraordinary in its depth of coverage, startling in its frankness, Master of the Game is a riveting journey through the mind and career of a man who was by turns flamboyant, charismatic, and completely outrageous—an unstoppable force in the pursuit of an outsized dream.