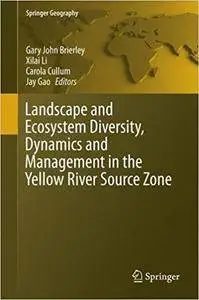 Landscape and Ecosystem Diversity, Dynamics and Management in the Yellow River Source Zone by Gary John Brierley, Xilai Li, Carola Cullum, Jay Gao
English | 2016 | ISBN: 3319304739 | 369 Pages | PDF | 33.7 MB
This book offers a comprehensive review of the landscapes and ecosystems of the Upper Yellow River. It focuses on landscapes as a platform for considering environmental values and issues across the region. The book is based on extensive field-based analyses, applications, and photographs.