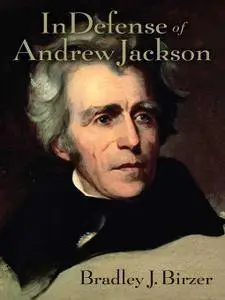 In Defense of Andrew Jackson by Bradley Birzer
English | September 11th, 2018 | ISBN: 1621577287 | 175 Pages | EPUB | 2.75 MB
He was controversial in his time—and even more controversial in our own. Indian fighter, ardent patriot, hero of the War of 1812, the very embodiment of America's democratic and frontier spirit, Andrew Jackson was an iconic figure.
Today, Jackson is criticized and reviled – condemned as a slave-owner, repudiated as the president who dispatched the Indians down the "Trail of Tears," dropped with embarrassment by the Democratic Party, and demanded by many to be removed from the twenty-dollar bill.
Who is the real Andrew Jackson? The beloved Old Hickory whom Americans once revered? Or the villain who has become a prime target of the Social Justice Warriors?
Using letters, diaries, newspaper columns, and notes, historian Bradley Birzer provides a fresh and enlightening perspective on Jackson —unvarnished, true to history, revealing why President Donald Trump sees Andrew Jackson as a political role model, and illustrating the strong parallels between the anxieties of Jacksonian America and the anxieties of the "Hillbilly Elegy" voting bloc of today.
In this brilliant new book, Bradley Birzer makes the case that Jackson was…
• The epitome of the American frontier republican.
• Passionately devoted to individual liberty.
• A staunch proponent of Christian morality.
• Not only dedicated but also vital to the preservation of the Union.
• A significant and influential role model to President Donald J. Trump.
In Defense of Andrew Jackson sets the record straight on our seventh president, revealing a radically new but historically accurate perspective on Jackson.