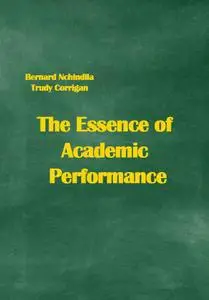 "The Essence of Academic Performance" ed. by Bernard Nchindila, Trudy Corrigan
ITExLi | 2020 | ISBN: 1789848555 9781789848557 1789848547 9781789848540 1838803971 9781838803971 | 100 pages | PDF | 11 MB
This volume is a collection of research on academic performance. Written by experts, this book offers a comprehensive view of recent developments in the field of academic performance.
Chapters cover such topics as targeting underserved urban youth, education and science, community-based projects, pedagogy, and developing educational programs, among others.
Contents
1.Helping Disadvantaged Urban Youth: Tutoring Lessons from University and Community Partnerships
2.Education and Science for Innovative Development of the Eurasian Economic Union Countries (Russia, Belarus, Kazakhstan, Armenia, Kyrgyzstan)
3.The Power of Narrative: A Practical Guide to Creating Decolonial, Community-Based Projects
4.The Haitian Educational Problematic
5.Pedagogist: His Profession, His Practice and His Toolbox
6.Feedback and Feedforward as a Dialogic Communication in the Learning Environment
7.Developing and Evaluating Educational Programs
1st true PDF with TOC BookMarkLinks