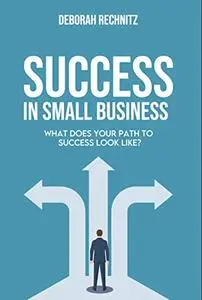 Success in Small Business: What does your path to success look like?
by Deborah Rechnitz
English | 2020 | ASIN: B08GWH4QYX | 183 Pages | EPUB | 0.6 MB
A basic truth: There are no simple answers. If there were, everyone would be successful. The "best" path to solve your issues or to reach your goals is the one that works best for you. This book shares the experiences, hopes, and dreams of other hard-working, small business owners and how they struggle and succeed or fail with the challenges they face. Their stories may help you understand yourself and your business and guide you to reach your goals. Read their stories. Learn a little about yourself and how you compare to others. Find some answers to your frustrations, your hopes, and your dreams. Map your unique path to success.