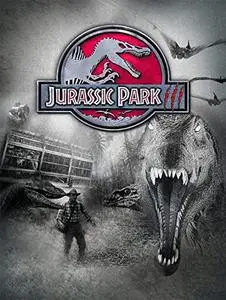 Jurassic Park III: movie script
by James Wtorkowski
English | 2020 | ASIN: B086SW3RL8 | 108 Pages | EPUB | 1.53 MB
Eight weeks later, paleontologist Dr. Alan Grant has made a new discovery about the intelligence of Velociraptors, but struggles to secure funding for his research. Grant discusses his discovery of a resonating larynx on fossilized raptor remains with his longtime colleague Ellie. This, and his experience at Jurassic Park, leads him to believe that the original Velociraptors were socially sophisticated. He hypothesizes that if they had not gone extinct and continued to evolve, their descendants rather than humans would have become Earth's dominant species. His assistant Billy Brennan uses a 3D printer to replicate the Velociraptor larynx.