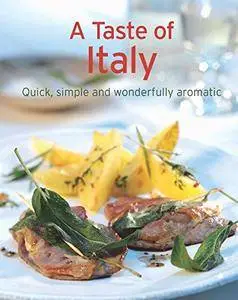 Naumann und Göbel Editors, "A Taste of Italy: Our 100 top recipes presented in one cookbook"
ASIN: B00V2NGUUI, eISBN: 3815587719 | 2014 | EPUB | 268 pages | 16 MB
Better than your favourite Italian!
If you think pizza and pasta is all there is to Italian cooking, think again! You're missing out on the many culinary delights of la "cucina italiana". In addition to all the classic favourites, you'll find a number of lesser-known regional specialities here. Their Mediterranean charm will immediately inspire you to try them out yourself, and conjure up that holiday feeling at your dining table. Have a go and look forward to antipasti and soups full of flavour, delicious pasta and risotto dishes, crispy pizzas, hearty meat dishes, light fish and seafood dishes and many enticing desserts. Buon Appetito!
- With these classic and trendy, modern recipes your cooking will eclipse the Italian around the corner
- Easy-to-follow, step-by-step instructions and great photo with every recipe
- Suitable for beginners and experienced cooks alike