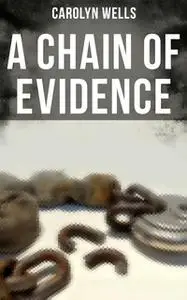 «A CHAIN OF EVIDENCE» by Carolyn Wells
English | ISBN: 9788027223237 | EPUB | 0.3 MB
"A Chain of Evidence" is a locked room mystery set in an apartment building in New York City. Wealthy and nasty Robert Pembroke is found dead in his bed with a pin stuck in his neck, and the suspects are the only other people at home - his niece Janet and their housekeeper Charlotte. The door is chained, the windows latched and there is no sign of forced entry or exit.
Carolyn Wells (1862-1942) was an American writer and poet. Among the most famous of her mystery novels were the Fleming Stone Detective Stories, and Pennington Wise series. She also wrote several Sherlock Holmes stories.