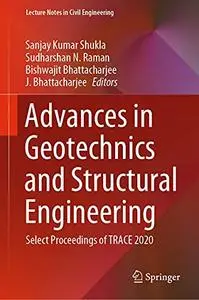 Advances in Geotechnics and Structural Engineering
by Sanjay Kumar Shukla
English | 2021 | ISBN: 981336968X | 953 Pages | PDF EPUB | 170 MB
This book comprises select proceedings of the International Conference on Trends and Recent Advances in Civil Engineering (TRACE 2020). The book focuses on the latest research developments in structural engineering, structural health monitoring, rehabilitation and retrofitting of structures, geotechnical engineering, and earthquake-resistant structures. The contents also cover the latest innovations in building repair and maintenance, and sustainable materials for rehabilitation and retrofitting. The contents of this book are useful for students, researchers, and professionals working in structural engineering and allied areas.