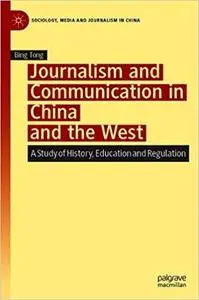 Bing Tong, "Journalism and Communication in China and the West: A Study of History, Education and Regulation "
English | ISBN: 9811578729 | 2020 | 387 pages | EPUB, PDF | 2 MB + 3 MB
This book sheds new light on the study of journalism and communication, considering why and how journalism is studied in the 21st century. It notably offers both an international and interdisciplinary comparison of journalism and communication, examining the history of Chinese and Western journalism and addressing the similarities and differences between them. Focusing on the education and training of future journalists, it also provides a comprehensive study of news coverage systems in China and in Western countries, including the processing of news sources, attitudes towards news communication and comparative communication scholarship. Researchers of media and journalism will find this a key read, as well as practicing journalists and students of journalism.