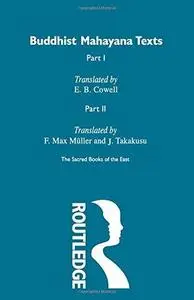 Buddhist Mahayana Texts By E.B. Cowell, F. Max Muller, J. Takakusu
2001 | 270 Pages | ISBN: 0700715533 | PDF | 1 MB
This is a subset of the Sacred Books of the East Series which includes translations of all the most important works of the seven non-Christian religions which have exercised a profound influence on the civilizations of the continent of Asia. The works have been translated by leading authorities in their field.