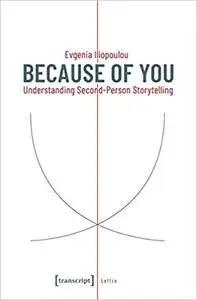 Because of You: Understanding Second-Person Storytelling (Lettre) by Evgenia Iliopoulou
English | 2019 | ISBN: 3837645371 | 256 Pages | PDF | 1.37 MB
Second-person storytelling is a continually present and diverse technique in the history of literature that appears only once in the oeuvre of an author. Based on key narratives of the post-war period, Evgenia Iliopoulou approaches the phenomenon in an inductive way, starting out from the essentials of grammar and rhetoric, and aims to improve the general understanding of second-person narrative within literature. In its various forms and typologies, the second person amplifies and expands the limits of representation, thus remaining a narrative enigma: a small narrative gesture – with major narrative impact.