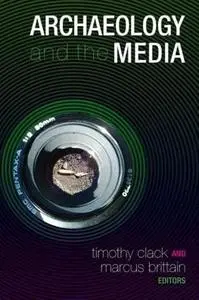 Archaeology and the Media By Timothy Clack (editor), Marcus Brittain (editor)
2007 | 323 Pages | ISBN: 1598742337 | PDF | 5 MB
The public's fascination with archaeology has meant that archaeologists have had to deal with media more regularly than other scholarly disciplines. How archaeologists communicate their research to the public through the media and how the media view archaeologists has become an important feature in the contemporary world of academic and professional archaeologists. In this volume, a group of archaeologists, many with media backgrounds, address the wide range of questions in this intersection of fields. An array of media forms are covered including television, film, photography, the popular press, art, video games, radio and digital media with a focus on the overriding question: What are the long-term implications of the increasing exposure through and reliance upon media forms for archaeology in the contemporary world? The volume will be of interest to archaeologists and those teaching public archaeology courses.