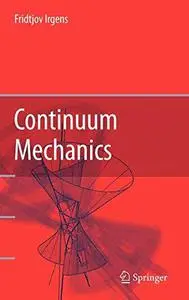 Continuum Mechanics By Fridtjov Irgens
2008 | 661 Pages | ISBN: 3540742972 | PDF | 13 MB
This book presents an introduction into the entire science of Continuum Mechanics in three parts. The presentation is modern and comprehensive. Its introduction into tensors is very gentle. The book contains many examples and exercises, and is intended for scientists, practitioners and students of mechanics.