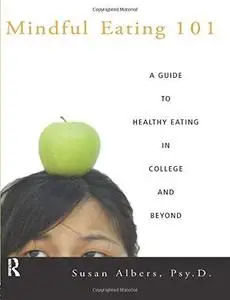 Mindful Eating 101: A Guide to Healthy Eating in College and Beyond By Susan Albers
2005 | 208 Pages | ISBN: 0415950937 | PDF | 2 MB
In this book, Dr. Susan Albers, brings her unique approach to college students, their parents, and college staff. Using the principles of mindfulness, Dr. Albers presents a guide to healthy eating and self acceptance that will help readers navigate the weight obsessed, diet crazed, high pressured, fast food saturated college environment, establishing patterns of eating that will form the groundwork for a healthier life well beyond college. More than a new diet book or collection of superficial self-affirmations, this book gets at issues such as the importance of making informed choices and the value of self acceptance and good health.