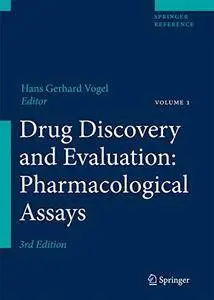 Drug Discovery and Evaluation: Pharmacological Assays by Hans Vogel
English | 30 Oct. 2007 | ISBN: 3540714200 | 2068 Pages | PDF | 21.22 MB
The new edition of this successful reference offers both cutting-edge and classic pharmacological methods. Thoroughly revised and expanded to two volumes, it offers an updated selection of the most frequently used assays for reliably detecting the pharmacological effects of potential drugs. Every chapter has been updated, and numerous assays have been added. Each of the more than 1,000 assays comprises a detailed protocol outlining purpose and rationale, and a critical assessment of the results and their pharmacological and clinical relevance.