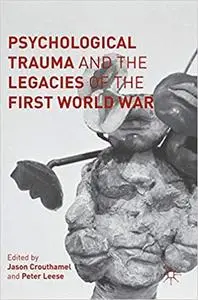 Jason Crouthamel, "Psychological Trauma and the Legacies of the First World War"
English | ISBN: 3319334751 | 2016 | 335 pages | EPUB, PDF | 2 MB + 4 MB
This transnational, interdisciplinary study of traumatic neurosis moves beyond the existing histories of medical theory, welfare, and symptomatology. The essays explore the personal traumas of soldiers and civilians in the wake of the First World War; they also discuss how memory and representations of trauma are transmitted between patients, doctors and families across generations. The book argues that so far the traumatic effects of the war have been substantially underestimated. Trauma was shaped by gender, politics, and personality. To uncover the varied forms of trauma ignored by medical and political authorities, this volume draws on diverse sources, such as family archives and narratives by children of traumatized men, documents from film and photography, memoirs by soldiers and civilians. This innovative study challenges us to re-examine our approach to the complex psychological effects of the First World War.