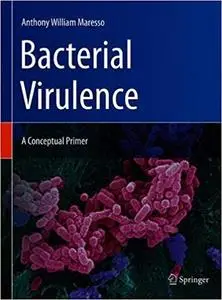 Anthony William Maresso, "Bacterial Virulence: A Conceptual Primer"
English | ISBN: 3030204634 | 2019 | 212 pages | EPUB, PDF | 86 MB + 16 MB
This textbook introduces in an engaging way the fundamentals of how pathogenic bacteria interact with, and are virulent within, the human host. To inspire and educate the next generation of microbe hunters, the author, Microbiologist and Scientist Anthony William Maresso, integrates the major findings of the field into a single, easy-to-understand volume emphasizing a molecular appreciation of the concepts underlying bacterial infectious diseases. The work explores such themes as the history of Microbiology, bacterial structure and physiology, bacterial toxins, secretion systems, and adhesins, the host immune system and its battle with bacteria, biofilms, sepsis, and technologies/techniques to the present day. Fully illustrated in concept and packed with idea-provoking challenges highlighting "out-of-the-box" thinking, the work moves beyond being just a review of the scientific literature intent on equipping the next generation of Microbiologists and their teachers with the knowledge to confront, and hopefully one day defeat, the insidious microbes which undermine human health.
This textbook is a resource for undergraduate, graduate, and medical students, as well as other health-oriented learners, postdoctoral scholars, basic scientists, and professors intent on expanding their knowledge of bacterial infection and virulence mechanisms.