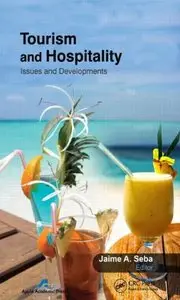 Tourism and Hospitality: Issues and Developments by Jaime Seba
English | 2011 | ISBN: 1926692918 | 286 pages | PDF | 3,2 MB
Tourism has become a key global economic activity as expectations with regard to our use of leisure time have evolved, attributing greater meaning to our free time. Tourism is one of the world s largest industries, and in many regions it is the single largest source of investment and employment.
This new book provides a look at many important issues in the field of tourism and hospitality, including understanding tourist preference, satisfaction, and motivation; tourism and hospitality education; rural tourism and its impact on local residents; the increasing popularity of cultural and heritage tourism; strategies for sustainable tourism; and more.
My nickname -
interes