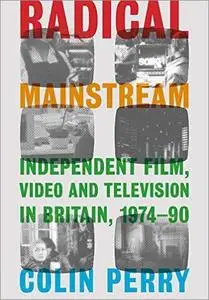 Radical Mainstream: Independent Film, Video and Television in Britain, 1974–90 by Colin Perry
English | September 5, 2020 | ISBN: 1789381924 | EPUB/PDF | 190 pages | 2.25/48.3 MB
Radical Mainstream examines independent film and video cultures in Britain from the mid-1970s to the late 1980s in the context of struggles against capitalism, patriarchy, racism, colonialism, and homophobia, examining relations between counterpublics and social change. The book considers this period in order to examine the capacity for radical discourse to affect dominant cultural media forms, arguing that independent film- and video- makers helped transform television into a vital site of counterpublic discourse.
The end of the twentieth century saw the development of new social models of film and video production and exhibition alongside the formation of new alliances to campaign for changes to social practice, policy, and legislature. Radical Mainstream explores the interrelation between public debate, institutions, and individuals, arguing that independent film and video in Britain at this time—including activist documentary, currents of counter-cinema, avant-garde film, and video art—were largely concerned with creating and circulating counterpublic discourses. The book traces the diversity of the influences on independent film and video, from socialist and liberation movements to popular radical histories and psychoanalytic and Marxist film theory. The account provides a historic backdrop to contemporary documentary and moving image work and illuminates the heritage of critical thinking within such practices.